Aluminum Ground Mounting System
Description:

Aluminum ground mounting system is mainly used to install solar panel, especially in coastal area and other places where has high corrosion. It has good corrosion resistance and beautiful shapes.

Cooperation case:


Location: Shangyi, Hebei
Project scale: 1MW
Project completion time: in 2009 year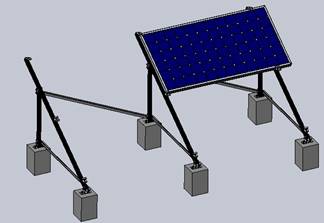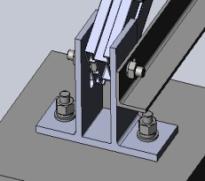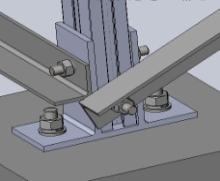 | | |
| --- | --- |
| Type | Aluminum ground mounting system |
| Installation site | Ground level or roof |
| Wind pressure | 100km / h |
| Snow pressure | 0.5kN / m² |
| Material | AL6063 T5 |
| Surface treatment | Anodizing |
| Warranty | 10 years  working life:25years |
| Tilt | According to research report |
Akcome Accessories mainly include hook, clamp for iron sheet roof etc. If you need more information, please download relevant pdf.
1. Simple installation
It is easy to install aluminum ground mounting system because of simple structure. Additionally, some parts have been installed at the factory, which save time and cost.
2. Beautiful structure and light weight
Surface treatment adopts silver anodizing, which ensures the beautiful structure. Besides, aluminum ground mounting system adopts aluminum material, AL6063 T5.
3. The mounting system supports aluminum and stainless steel which can resist corrosion well. From the aspect of corrosion resistance, they are two or three times higher than ordinary steel. Thus it is suitable for coastal area.
4. The aluminum ground mounting system can work together with different modules. Briquetting height and aluminum rail length can be freely adjusted according to size of modules.
5. High stability and working time 25 years
Main parts of aluminum ground mounting system have been tested under extreme condition and it can endure pressure from wind and snow. It can be used in extreme weather.
6. Strict quality control
It has gained certification of CE.
Screw Pole Mount System

Screw pole mount system is applied in fixation of solar panel. It is fit for outdoor as the spiral ....