Thin-Film Module Mounting System
Description:

Solar mounting system is widely applied in installation and fixation of solar panel. Thin-film mounting system can be use in ground level. It has high stability because it adopts thin-film modules and special surface treatment, HDG (hot dip galvanizing).

Cooperation case:


Location: Baoding, Hebei
Project scale: 20MW
Project completion time: in 2009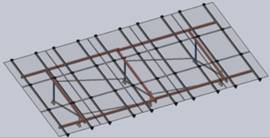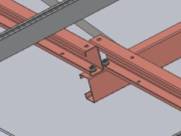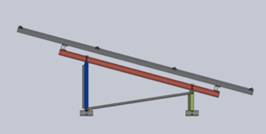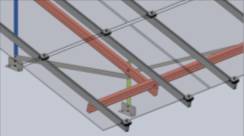 | | |
| --- | --- |
| Type | Thin-film mounting system |
| Installation site | Ground level |
| Tilt | According to research report |
| Wind pressure | 120km / h |
| Snow pressure | 120km / h |
| Material | Q235B & AL6063 T6 |
| Surface treatment | HDG (hot dip galvanizing) |
| Warranty | 10 years and working time:20 years |
Akcome Accessories mainly include hook, clamp for iron sheet roof etc. If you need more information, please download relevant pdf.
1. Time saving
Some parts have been installed at the factory (like foundation, bracing, rear angle steel and rear bracing etc) , which save time and cost.
2. Competitive price
Thin-film mounting system adopts reasonable and scientific structure and reduces steel content, which makes price competitive.
3. Unique briquetting
Briquetting in rubber strip can protect modules.
4. Main parts of thin-film mounting system have been tested under extreme condition and it can endure pressure from wind and snow. It can be used in extreme weather.
5. Strict quality control
The thin-film mounting system has obtained certificate of CE.
Screw Pole Mount System

Screw pole mount system is applied in fixation of solar panel. It is fit for outdoor as the spiral ....